Larsen Truss Walls -- Schoolhouse Energy Retrofit
A variant of the Larsen Truss and foamed in place urethane insulation that were used to attain R40 walls with minimal thermal bridging, while retaining the thermal mass of the masonry construction on the inside where it will be effective in storing heat and moderating temperature swings.
The high R value per inch of the urethane foam only added about 7 inches to the wall thickness to attain the R40 wall.
Click on thumbnails for full size picture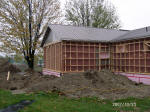 Installing the Larsen Trusses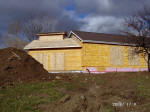 Boarding up the windows for the winter during construction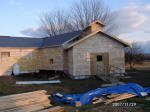 Urethane foam insulation applied to envelope.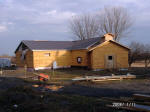 Urethane foam insulation in place on the main dwelling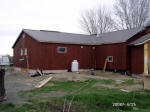 Installing the board and batten siding
Gary August 6, 2009