Schoolhouse Retrofit -- Finishing the Interior
Pictures of finishing the interior. In some cases the the existing masonry walls were finished with stucco to keep good thermal contact with the thermal mass.
Click on thumbnails to view full size pictures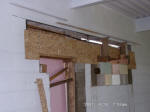 New poured concrete lintels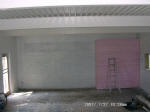 Painting after mildew removal
Kitchen cabinets partially installed.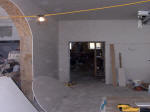 Drywall installation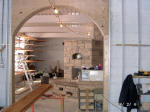 Framing the archways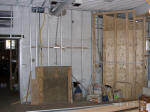 Kitchen cabinet framing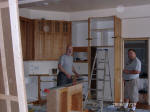 Master craftsman Latif Crowder installing his kitchen cabinets.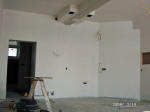 Painting kitchen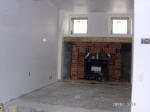 Painting living room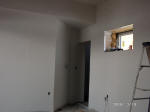 Doorway to ensuite bath takes shape.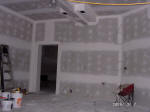 Sheetrock installation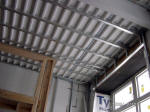 Strapping the ceiling for drywall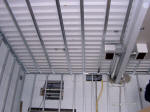 Strapping the ceiling for drywall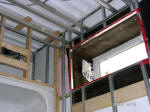 Strapping for drywall
Gary August 6, 2009