Original Schoolhouse -- Schoolhouse Energy Retrofit
Some views of the original schoolhouse before the energy retrofit.
Click on thumbnails to view full size pictures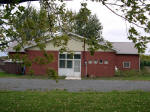 School viewed from North 30 West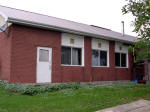 Orginal school viewed from southwest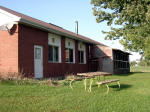 Note the original firewood shed. It was 35 ft long and 11 fteet wide and held 18 bush cords.
Original picture of kitchen/dining area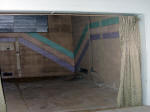 Original picture of future dining room area
Gary August 6, 2009