Solarize Your Porch With Vinyl and Canvas Panels
These are some pictures I took of a restaurant on the main street of Moab, Utah.

They use a pretty well thought out set of canvas curtains with sewn in Vinyl window to enclose their outside eating area when its cold or windy.

My thought is that with a few changes this might make a good way to convert your porch into a sunroom with these nice features:

The scheme they use leaves gaps between the canvas and the posts. It would be good to work out a way to seal these better so that there would less air infiltration.

A porch enclosed with these panels would heat up to a very comfortable temperature even on cold days, as long as the sun is shining on the porch. It would very likely heat up enough to provide some heat for the attached house.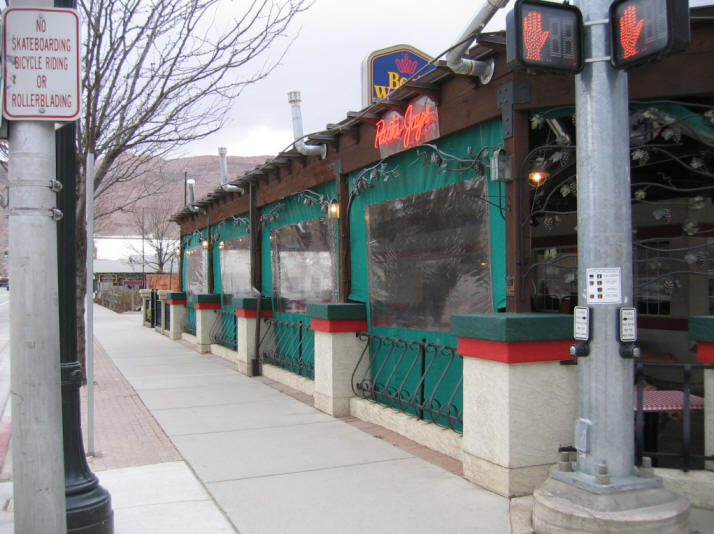 Overview from the street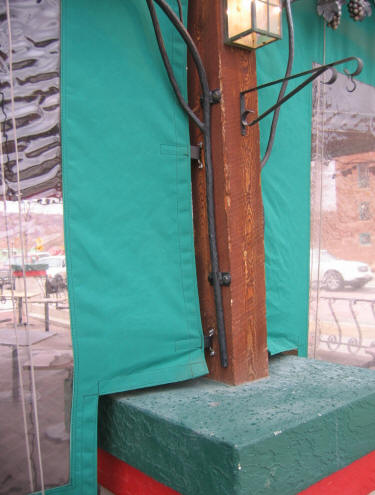 Current arrangement leaves large gaps at edges -- would be good to figure out how to seal these up.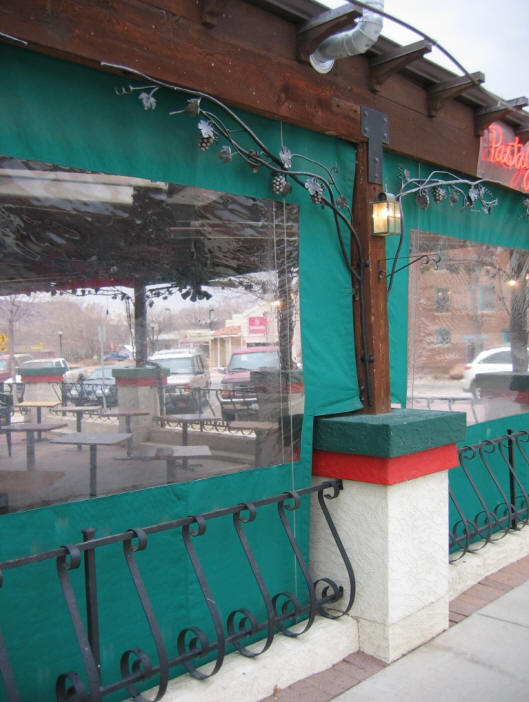 Street view.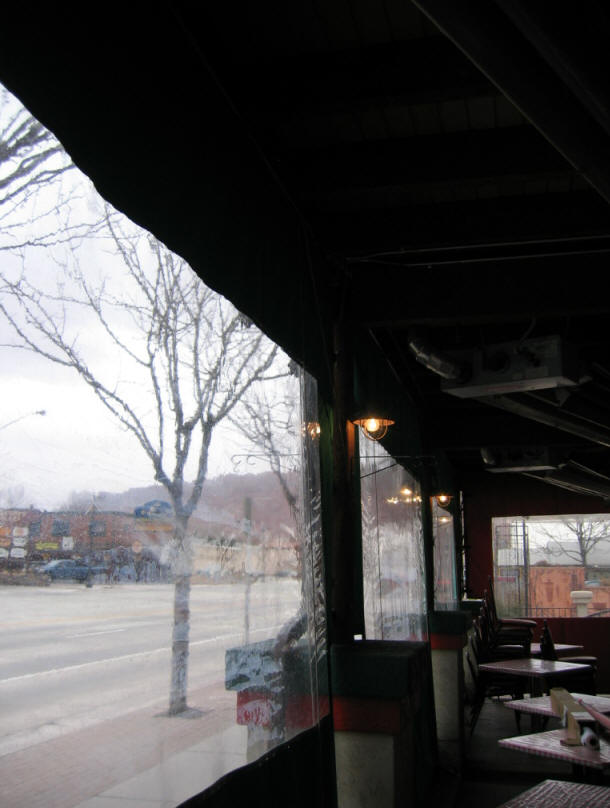 From the inside.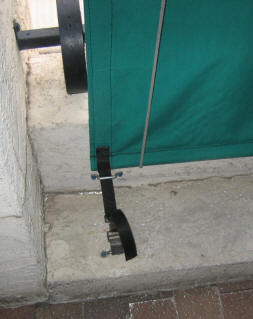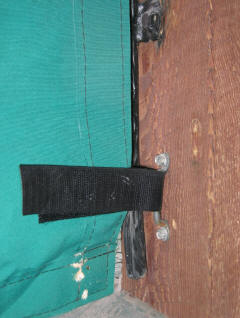 Straps to secure shades in place -- gets windy in Moab.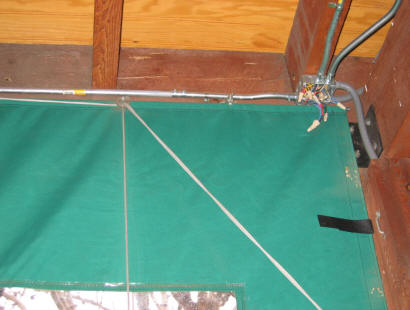 Top of shade with arrangement to pull the shade up.
Gary
3/13/06