Cory's Pool Heating Version
Some pictures of Cory's nicely constructed copper/aluminum collector. He uses this collector for pool heating.
Seeing the collector with this finish makes me think of the possibilities for matching the collector to the house architecture using finish color and trim pieces.
I think that for Cory's cool climate, the glazed collector for the swimming pool may be a good choice, but for people in warmer areas, Tom has developed an unglazed version of the collector that uses PEX tubing that should also be considered.
Thanks very much to Cory for providing these pictures!!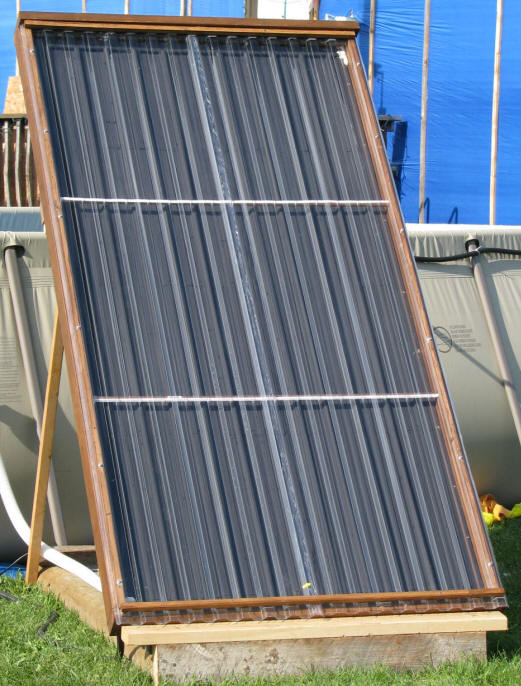 Click on pictures for full size
Constructing the absorber board
Soldering the copper absorber grid together.

Click on pictures for full size
The frame and glazing.
Gary June 27, 2009