Radiation on Collector Sample Output:
Input Screen: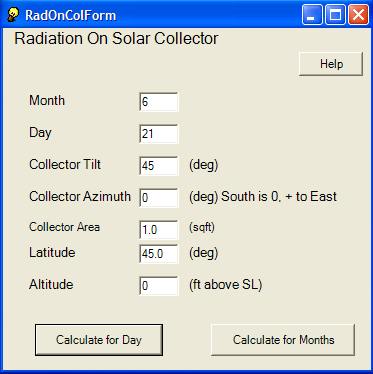 Make the entries for Month, Day, ...
Click on "Calculate for Day" for hour by hour radiation values for one day.
Click on "Calculate for Months" for radiation on the collector for the 21st day of each month for the full year.
Note that Collector Azimuth is the direction the panel is pointed in. It measure from South -- for example:
Panel Pointed Collector Azimuth
South 0
East +90
Southeast +45
West -90
Southwest -45
Sample of "Calculate for Day" Output:
This output is written to a text file of your choosing.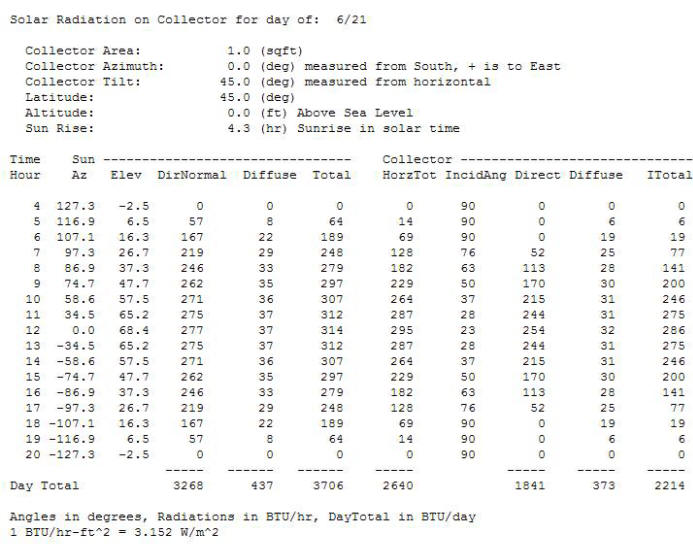 Sample of "Calculate for Months" Output: