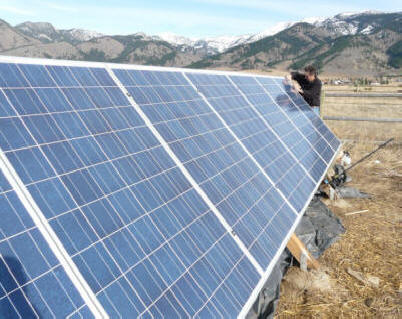 This new large section covers the planning, design and installation of our new grid-tie PV system.
The system is a 2150 watt grid-tie PV system using 10 PV panels at 215 watts each.  We expect it to provide about 3200 KWH a years.
I've provided quite a lot of detail on the whole process -- everything from the site survey, to sizing the system, to choosing components, getting permits, and a whole lot of detail on the installation (which we did ourselves).  The performance and economics of the system are also covered. 
There is not a lot out there on home owner designed and installed PV systems, so hopefully this will be of some help if you want to tackle your own system -- a job that is not nearly as difficult as most people think.  If you are having a system professionally installed, this material may help you ask the right questions and get a better system.
Update: August 2020:  I expanded the system to 5000 watts...